Bring Back
Quality of Life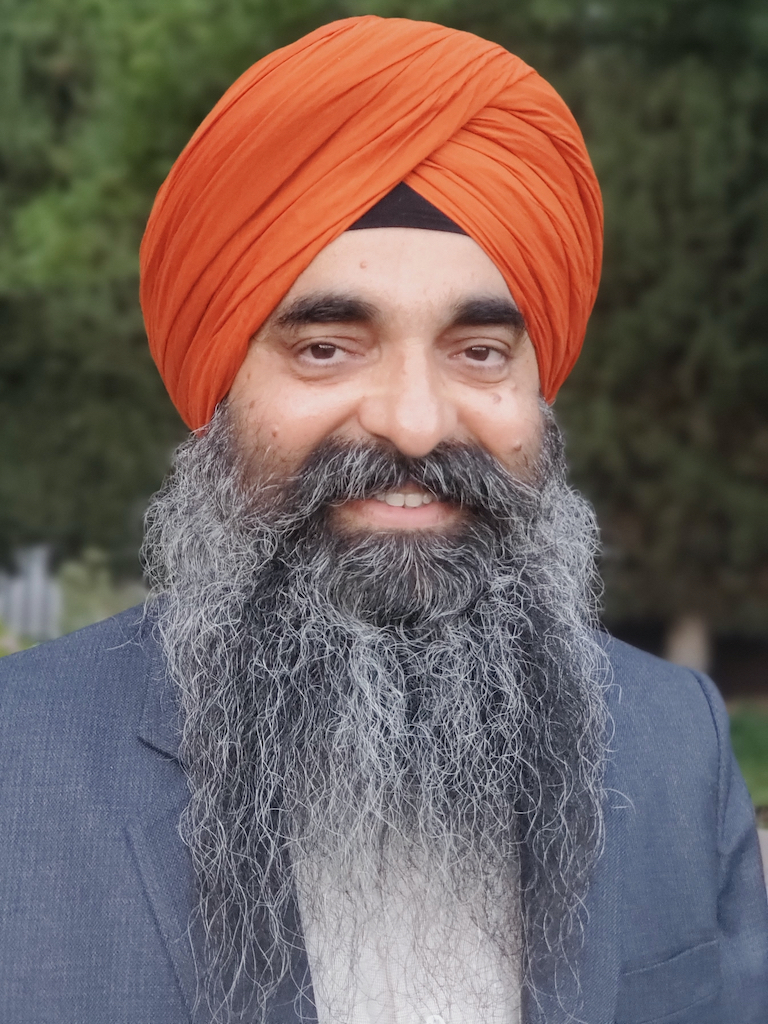 Priorities detail

Priorities

I am running for the US Senate to Bring Back Quality of Life. A good quality of life in a way can be characterized as experiencing the values of Respect, Integrity, Balance, and Sharing in one's life. My team and I will pursue this goal while putting in practice these values as well. We will work with all the parties in the legislature to tackle the everyday issues that people face. We will address issues of food, education, healthcare and safety. Essentially, we will use a fair and Balanced approach to make everyone's life better.

Here we list out the areas that we will focus on while keeping interests of California in mind. Improvement in one benefits others as well.

Covid-19

Encourage vaccination through education and transparency rather than gimmicks like lottery. Anticipate and build reserve capacity for hospitalizations. Also focus on research and availability of treatments. Prefer school districts working in concert with local county health officers to devise guidelines for in-person schooling. US is a large and diverse country. Avoid large scale mandates. Parents should have a say in their child's well being. Let them have a choice between in-person and remote learning(different from independent study).

Election Reform

Give voters the option to change their mail-in vote till one day before election day. The mail-in ballots should not be separated from envelope till one day before election day. Alternatively, implement a digital technology solution to keep track of the ballot's envelope and digitally delink them before the start of counting.

Homelessness

Continue with current programs to help the homeless and work on removing the inefficiencies and wastage of resources therein. There is no quick fix. The temporary solutions alleviate critical concerns for only a short time. Address the root causes including mental health, addiction, and economic realities. Encourage support from families and faith based organizations.

Taxes

Reduce taxes so people take home more and avoid veering into homelessness. Cut income as well as nickel and dime taxes. Reduce corporate taxes to reasonable levels so that companies do not rely on workarounds or shop for tax friendly locations. Simplify taxes and plug loopholes. Corporations making let's say more than $500 million should not use charity to reduce tax liability. The goodwill from charity is more than enough compensation.

Education

Improve public schools so that they are the preferred choice of parents. Give parents vouchers so that they have more control over their child's education. Reduce college expenses. Encourage students to graduate early and reduce reliance on burdensome student loans. Reduce the impression that college is for partying. Make vocational colleges more attractive. Speed up the creation of new universities. Increase Medical schools. Encourage motivated students to graduate in 3 years and join a medical program.

Wildfires

Encourage state to work in conjunction with federal agencies to speed up the plan to clear brush that acts as fuel. Use technology to simulate and predict burns. Get funding for more research into technology and resources to control fires. Preventive measure for housing in high risk areas.

Water

We are in a drought and need to use available water efficiently. Explore feasibility of building new reservoirs and invest in research on desalination plants.

Climate Change

Ensure California is in the forefront of green technology innovation and use. Attract innovative companies working in climate change technologies. Keep a balanced pace towards adoption of newer technology and phasing out of traditional infrastructure. Keep in mind lessons learned from the rollout of smog check programs to control pollution. The consumers should not bear unnecessarily big burdens.

Law and Order

Support law enforcement. No defunding the police. Support criminal justice reform. Support family justice reform.

Immigration

Support sensible immigration policies.

Healthcare

Make healthcare affordable. Improve eldercare.
About
Major Singh has lived in California since 1992 and has worked in the field of Software Engineering. He was born in Punjab, India and is a Sikh. He did his Bachelors in Mechanical Engineering from IIT Delhi. He did his Masters in Computer Science and Operations Research from North Carolina State University, Raleigh. He ran for Governor of California in 2021. He looks up to his father, Mukhtiar Singh, as his role model.
As your Representative in the Senate he will Bring Back Quality of Life.
Endorsements
Jeffrey Saine, Chico, CA
Retired US Coast Guard Captain
Retired community college professor of Political Science and US History
Lifelong California resident
Contribution
Thank you for supporting our campaign.
If you have no occupation or employer, do not leave blank. For occupation use general terms such as 'manager', 'homemaker', or 'none.' If not employed by a company, use terms such as 'self', 'retired', or 'unemployed.'
Contribution Rules
Federal law requires us to use our best efforts to collect and report the Name, Address, Occupation, and Employer of individuals whose contribution exceeds $200 in an election cycle. The maximum amount an individual may contribute is $3,300 per election cycle. Contributions to Major Singh for California are not tax deductible. Contributions from corporations, labor unions, federal contractors, and foreign nationals are prohibited.
By contributing, you certify that the following statements are true and accurate:
I am a U.S. Citizen or lawfully admitted permanent resident (Green Card holder).
This contribution is made from my personal funds, not from an account maintained by a corporation, labor union, or national bank, and is not being reimbursed by another person or entity.
I am not a federal government contractor.
I am at least eighteen years old.
Donate by mail: Please write a personal check payable to "Major Singh for California". Please include your full name, address, email address, occupation and employer in the envelope and mail to:
Major Singh for California
PO Box 7501
Fremont, CA 94537
Before sending the check, please email us at MajorSinghForCalifornia@gmail.com the details.
Volunteer
Experience Democracy In Action!
Please contact us through email (MajorSinghForCalifornia@gmail.com) for volunteer opportunities.
Thank you for your nomination. The petitions have been submitted. You can still Donate to help further. Circulate and gather signatures on US Senate nomination petition to help defray filing fee cost.

Download the petition and print it 2-sided.
Circulate it among family, friends and acquaintances who are Registered Voters. Gather their Name, Residence address and Signature. Make sure a petition lists voters from the same county.
Fill out the county name on the front and the Affidavit of Circulator on the back of the petition.
Hand in the completed petitions to the Registrar of Voters/Elections office for the county by November 8, 2023.

Put up yard signs in your house/neighborhood.
Campaign Material
Please feel free to print and post to spread the message.
Petitions
Flyers
Photos
Memes
Paid for by Major Singh for California (C00808436)
© 2021-Present Major Singh for California. All rights reserved.
Privacy Policy

This Privacy Policy explains how Major Singh for California (the "Campaign", "we" or "us") collects, uses, and discloses information about you when you access or use our websites, mobile sites, and mobile application that link to this Privacy Policy (collectively, the "Site").

We may change this Privacy Policy from time to time. If we make changes, we will notify you by revising the date at the top of the policy and, in some cases, we may provide you with additional notice (such as adding a statement to our website homepage or sending you a notification). We encourage you to review the Privacy Policy whenever you access the Site or otherwise interact with us to stay informed about our information practices and the choices available to you.

COLLECTION OF INFORMATION

Information You Provide to Us

We collect information you provide directly to us. For example, we collect information when you sign up to receive updates, request information, fill out a form, sign a petition, sign up as a volunteer, sign up for an event, create an account, participate in a contest or promotion, make a donation or purchase, communicate with us via third party social media sites, request support, send us an email, or otherwise communicate with us. The types of information we may collect include your name, email address, postal address, phone number, credit card and other payment information (although payment information is generally collected directly by a third-party processor), and any other information you choose to provide.

In addition, the Federal Election Commission (FEC) may require us to collect certain personal information from donors. For example, the FEC requires us to collect (and disclose to them) the name, mailing address, occupation, and employer of all individuals whose donations to the Campaign exceed $200 per election cycle.

Consent to Use of Data and Mobile Communications; SMS Program Terms

You consent to our communicating with you about the Site and the Campaign by SMS, text message, email or other electronic means. Your carrier's normal, messaging, data and other rates and fees will apply to these communications.

If you subscribe to any text programs that the Campaign makes available, the following terms apply:

By subscribing to Campaign updates, you consent to receive periodic updates by automatic text message. Text STOP to stop. For Help, text HELP or contact us at MajorSinghForCalifornia@gmail.com. Message and data rates may apply. See our privacy policy at MajorSinghForCalifornia.com/#privacy-policy. Neither the Campaign nor the participating carriers guarantee that messages will be delivered. The Campaign may discontinue the program at any time without notice.

This website is not directed to children and does not knowingly collect the personal information of children under the age of 13. If you are under the age of 13, do not use this website. If you are aware of a child's personal information having been provided to us, please contact us at MajorSinghForCalifornia@gmail.com.

Automatically Collected Information

When you access or use our Site, we automatically collect information about you, including:

Log and Usage Information:

We collect information related to your access to and use of the Site, including the type of browser you use, app version, access times, pages viewed, your IP address, and the page you visited before navigating to our Site.

Device Information:

We collect information about the computer or mobile device you use to access our Site, including the hardware model, operating system and version, unique device identifiers, and mobile network information.

Transactional Information:

If you make a donation or purchase, we may collect information about the transaction, such as donation amount, purchase price, product details, and date and location of the transaction.

Location Information:

We may derive the approximate location of your device.

Information Collected by Cookies and Similar Tracking Technologies:

We (and our service providers) use different technologies to collect information, including cookies and web beacons. Cookies are small data files stored on your hard drive or in device memory that help us improve our Site and your experience, see which areas and features of our Site are popular, and count visits. Web beacons (also known as "pixel tags" or "clear GIFs") are electronic images that may be used in our Site or emails and help deliver cookies, count visits, and understand usage and campaign effectiveness. For more information about cookies and how to disable them, see Your Choices.

Information We Collect from Other Sources

We and our service providers may also obtain information about you from other sources and combine that with information we collect about you on our Site. For example, we and our service providers may collect information about you from third parties. Also, if you create or log into your account through a social media site, we will have access to certain information from that site, such as your name, account information, and friends lists, depending on your privacy settings on that social media site and the site's privacy policy.

USE OF INFORMATION

We may use the information we collect to:

Provide, maintain and improve our Site;

Provide and deliver the information you request, process donations and transactions and send you related information, including confirmations and receipts,

Send you technical notices, updates, security alerts, and support and administrative messages and provide technical support;

Respond to your emails, submissions, comments, questions and requests; request feedback or support, and otherwise contact you about your participation in the campaign and the use of the Sites;

Communicate with you about the campaign, such as sending you information to keep you informed about various issues, events, activities, and volunteer opportunities, and provide news and information we think will be of interest to you (see Your Choices).

below for information about how to opt out of these communications at any time);

To solicit volunteers, donations and support for the Campaign and for other candidates, issues and organizations that we support and to connect you with other volunteers;

Contact you if Federal election laws require us to request additional information from you;

Remind you to vote and register to vote and assist you in finding your registration information, polling location and campaign events near you;

Monitor and analyze trends, usage, and activities in connection with our Site;

Personalize the Site and provide advertisements, content or features based on your preferences, interests, and browsing and online activities;

Facilitate contests, sweepstakes, and promotions and process and deliver entries and rewards;

Detect, investigate and prevent fraudulent transactions and other illegal activities and protect the rights and property of Campaign and others; and

Carry out any other purpose described to you at the time the information was collected.

SHARING OF INFORMATION

We may share information about you as follows or as otherwise described in this Privacy Policy:

With vendors, service providers, volunteers, and consultants who need access to such information to carry out work on our behalf;

With candidates, organizations, campaigns, groups or causes that we believe have similar political viewpoints, principles or objectives or share similar goals and with organizations that facilitate communications and information sharing among such groups, provided such groups agree to protect such information to the same degree as set forth in this Privacy Policy;

With other participants in a joint fundraising committee;

To report required information to the Federal Elections Commission, including name, mailing address, occupation, and name of employers of individuals whose contributions to the Campaign exceed $200 in an election cycle (for additional information, visit the FEC website at https://www.fec.gov);

In response to a request for information if we believe disclosure is in accordance with, or required by, any applicable law or legal process, including lawful requests by public authorities to meet national security or law enforcement requirements; When we believe in good faith that we are lawfully authorized or required to do so or that doing so is reasonably necessary or appropriate to comply with the law or legal processes or respond to lawful requests, claims or legal authorities, including responding to lawful subpoenas, warrants, or court orders;

If we believe your actions are inconsistent with the spirit or language of our user agreements or policies, or to protect the rights, property, and safety of the Campaign, its employees, volunteers, constituents, or others;

In connection with, or during negotiations of, any reorganization, formation of new committee or successor organization, asset sale or transfer, financing or lending transaction or in any other situation where personal information may be disclosed or transferred as one of the assets of the Campaign; With your consent or at your direction.

We may also share aggregated or de-identified information that cannot reasonably be used by those third parties to identify you. The above excludes text messaging originator opt-in data and consent; this information will not be shared with any third parties, except: (1) with vendors, consultants and other service providers who need access to such information to carry out work on our behalf (and who will not use such information for their own purposes); (2) if we believe disclosure is required by any applicable law, rule, or regulation or to comply with law enforcement or legal process; and (3) if the user consents to our sharing of such information.

SOCIAL SHARING FEATURES

The Site may offer social sharing features and other integrated tools (such as the Facebook "Like" button), which let you share actions you take on our Site with other media, and vice versa. Your use of such features enables the sharing of information with your friends or the public, depending on your privacy settings for the relevant social media site. For more information about the purpose and scope of data collection and processing in connection with social sharing features, please visit the privacy policies of the entities that provide these features.

ADVERTISING AND ANALYTICS SERVICES PROVIDED BY OTHERS

We may allow others to provide analytics services and serve advertisements on our behalf across the web and in mobile applications. These entities may use cookies, web beacons, device identifiers and other technologies to collect information about your use of the Site and other websites and applications, including your IP address, web browser, mobile network information, pages viewed, time spent on pages or in apps, links clicked, and conversion information. This information may be used by the Campaign and others to, among other things, analyze and track data, determine the popularity of certain content, deliver advertising and content targeted to your interests on our Site and other websites, and better understand your online activity.

For more information about interest-based ads, or to opt out of having your web browsing information used for behavioral advertising purposes, please visit www.aboutads.info/choices. You can also change your browser settings to block cookies, although doing so may disable some features of our Site. Your device may also include a feature ("Limit Ad Tracking" on iOS or "Opt Out of Interest-Based Ads" or "Opt Out of Ads Personalization" on Android) that allows you to opt out of having certain information collected through apps used for behavioral advertising purposes.

TRANSFER OF INFORMATION TO THE U.S.

Campaign is based in the United States, and is directed to U.S. residents, and we process and store information in the U.S. If you are located outside of the U.S., we and our service providers may transfer your information to, or store or access your information in, jurisdictions that may not provide equivalent levels of data protection as your home jurisdiction.

YOUR CHOICES

Account Information

You may update the information you provide to us at any time by contacting MajorSinghForCalifornia@gmail.com.

Cookies

Most web browsers are set to accept cookies by default. If you prefer, you can usually choose to set your browser to remove or reject browser cookies. You can also review your choices regarding behavioral advertising cookies at www.aboutads.info/choices. Please note that if you choose to remove or reject cookies, this could affect the availability and functionality of our Site.

Essential cookies:

Essential cookies help make a website operate by enabling basic functions like page navigation and access to secure areas of the website.

Analytics cookies:

Analytics cookies help website owners understand how users interact with their website. These cookies provide information such as which content or pages are popular and how visitors navigate through the site.

Marketing cookies:

Behavioral marketing cookies track individuals across the web over time. The resulting information is called "behavioral data" and is used to serve targeted advertisements across the web.

Promotional Communications

You may opt out of receiving promotional messages from the Campaign by following the instructions in those messages. If you opt out, we may still send you non-promotional emails, such as those about your account or our ongoing business relations.

Mobile Push Notifications/Alerts

With your consent, we may send promotional and non-promotional push notifications or alerts to your mobile device. You can deactivate these messages at any time by changing the notification settings on your mobile device.

SECURITY

The Campaign takes reasonable measures to help protect information about you from loss, theft, misuse and unauthorized access, disclosure, alteration and destruction.

CONTACT US

If you have any questions about this Privacy Policy, please contact us at: MajorSinghForCalifornia@gmail.com